For those on public networks, an HTTPS secured version of this store is available at https://teamcolorado.ecwid.com/
Team CO Paris 2018 Polo - Women's, Regular Order
00005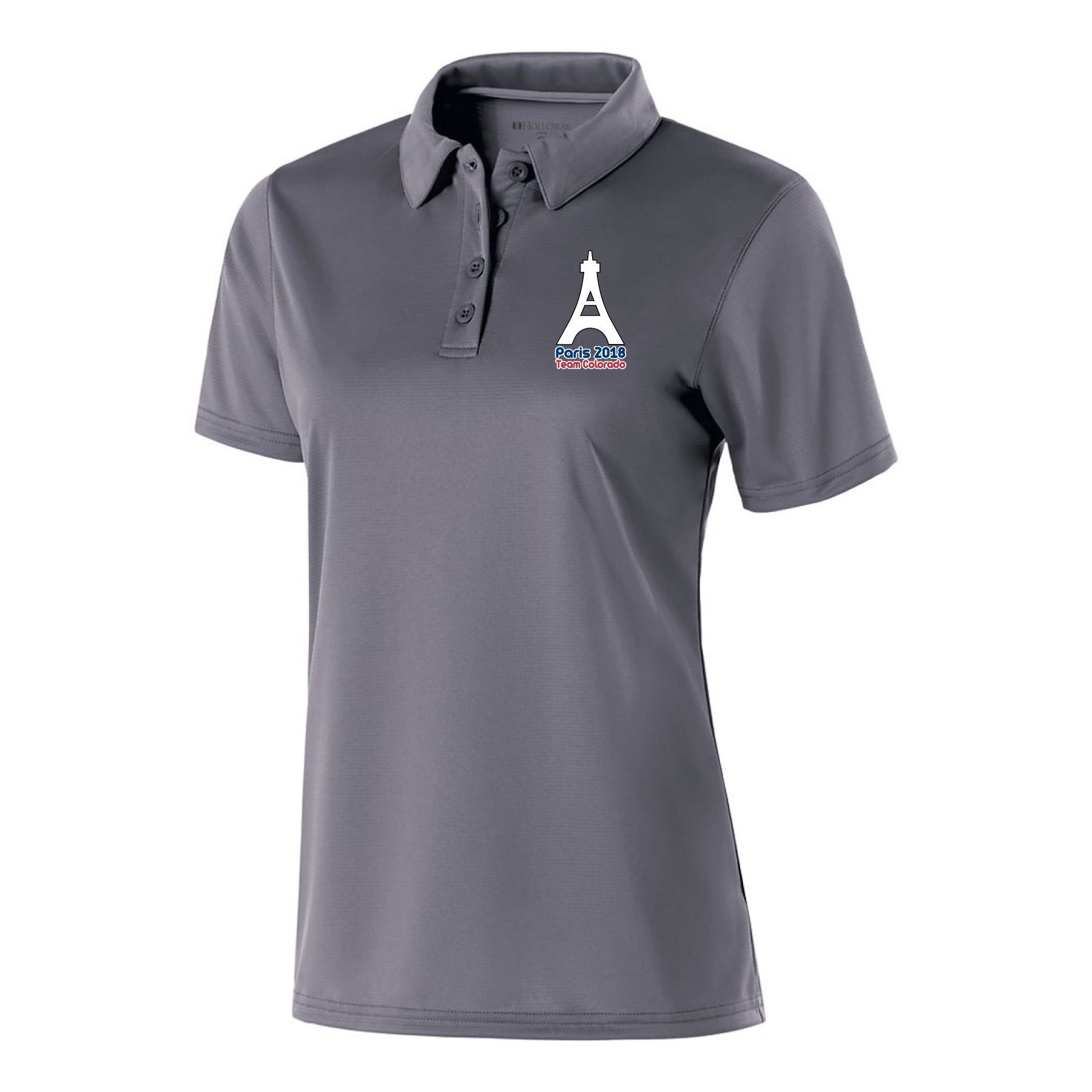 * As of 8/1/2018, we have the following women's sizes still available: 1 S, 1 M, 1 L *

Join Team Colorado at the Paris 2018 Gay Games! Athletes from Colorado will wear these uniforms at the Opening Ceremonies as we march together in the Parade of Cities and Countries, and during other events during the week. Show off your Rocky Mountain spirit!
The shirt is made of Dry-Excel™ 100% polyester wicking horizontal textured stripe knit with high mechanical stretch and snag resistant technology. This is the women's style cut.
The pre-order period has now closed. Sizes and styles are limited.
Shipping: We plan to have several events in June and July in Denver / Boulder where you will be able to pick up your shirt. We expect most folks to choose this option. There is also a possibility of being able to arrange a personal or team pickup, by special request. If you would prefer us to just mail your shirt to you, you can request shipping and the online store will automatically calculate the cost of USPS shipping. All pickup inquiries to info@teamcolorado.org.

Sizing Information: Please use the following size chart to choose the appropriate size. Compared with the unisex shirt, the shoulders of these shirts are narrower.
Ladies Garment Measurements
| | | | | | | | |
| --- | --- | --- | --- | --- | --- | --- | --- |
| LADIES | WXS | WS | WM | WL | WXL | W2XL | W3XL |
| CHEST WIDTH | 34" | 36" | 38" | 41" | 44.5" | 48.5" | 52.5" |
| BODY LENGTH* | 24.5" | 25.25" | 26" | 26.75" | 27.5" | 28.25" | 29" |